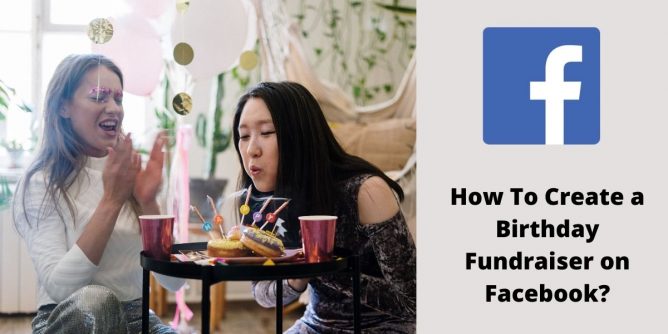 Facebook has so many amazing features that give its users the ease to achieve their dreams while on the platform, and at the same time, having fun.
One of such features is the Facebook fundraiser. The Facebook fundraiser which was launched in 2017, allows Facebook users to donate and raise funds for a cause.
It can be for personal or nonprofit reasons (I will explain the differences between personal and nonprofit fundraiser later in this article).
Posts Contribution:
We love great contents here; we accept posts contribution that are honest and related to the topics that we cover here on zipcodes.ng. Kindly send your post to us via [admin(at)zipcode.ng] and we shall publish em for free.

Continue reading below;

Initially, when the fundraising feature was launched, Facebook used to collect fees, but now, it no longer does.
The fundraising feature is so helpful; for instance, you can raise a fund for your birthday.
When you do so, your Facebook friends will be prompted to raise funds for your birthday, to enable you to celebrate the moment.
If you wish to learn how you can raise funds for your birthday, this article is just for you. In this article, I will show you how to create a birthday fundraiser on Facebook.
However, before that, it is needful to understand the various available types of Facebook fundraisers, to enable you to use them properly when you need to.
Types of Facebook Fundraiser
As hinted earlier, there are 2 types of Facebook fundraiser:
Personal fundraisers
Nonprofit fundraisers
1. Personal fundraisers
Fundraisers that raise money for a personal cause, like yourself, a friend or to raise money to work on a cause that's important to you
2. Nonprofit fundraisers:
Fundraisers that directly benefit a charitable organization
One important distinction between personal and nonprofit fundraisers is that you can't use personal fundraisers to raise money for a nonprofit.
If you want to raise funds that will go directly to a nonprofit, please create a nonprofit fundraiser.
For example, if you want to volunteer with a nonprofit, you can create a personal fundraiser for travel expenses for the volunteering. But if you want to raise funds for that nonprofit, create a nonprofit fundraiser.
When Should You Create A Personal Fundraiser?
If you live in a country or region where personal fundraisers are available, you can create a fundraiser to benefit personal causes like community projects, crisis relief, education, faith, hobbies, family, medical costs, emergencies, pets or animals, volunteering, and others. See more about our approved categories here.
When Should You Create A Nonprofit Fundraiser?
If you live in a country or region where nonprofit fundraising is available, you can create fundraisers to benefit charitable organizations.
Nonprofits don't always have to be registered with Facebook to receive money raised on Facebook, but they do need to meet certain requirements.
Steps To Create A Birthday Fundraiser on Facebook
To create a birthday fundraiser on Facebook, follow the steps below.
1. Go to your Facebook account.
2. Go to your 'home' page, and look on the left side column.
You should see the 'fundraiser' option under "Create" at the bottom. Click on "fundraiser" and Facebook will walk you through it.
3. Pick your charity (like Free The Girls: Fight Human Trafficking or any other of the incredible organizations out there that you'd like to raise money for!)
4. Set your fundraising goal and time-frame. We've seen many successful fundraisers at $200 or even $500 or more!
Set something that you feel good about and see where it goes! You can always raise the amount if you particularly like to challenge your friends.
5. Invite people on your friends' list and engage with them! This is key.  Invite, invite, invite!  Share often on your timeline: remember that not everyone will see something when you post just once.
While some people may be hesitant to invite people on their friends' list, remember you're giving them an opportunity to participate in something large and global.
No problem if they are unable or unwilling to participate at this time – you've at least extended an invitation.
Also See: Dating On Facebook – Facebook Dating App Download 
6. Thank people as they donate and watch numbers go up!  Seriously, these people are donating to FTG because of YOU – because they love you, they appreciate you, they think you're the bee's knees (and we do, too!).
How To Create A New Facebook Account
To create a Facebook account:
Go to facebook.com and click Create New Account.
Enter your name, email or mobile phone number, password, date of birth, and gender.
Click Sign Up.
To finish creating your account, you need to confirm your email or mobile phone number.
That's all on how to create a birthday fundraiser on Facebook.